Monday-Thursday = $325/day, Friday-Sunday = $400/day.
Boat Detailing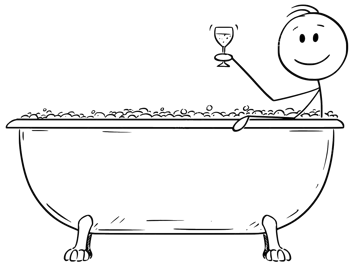 Sometimes we all need a nice, relaxing bath --- So does your boat. Reward your boat now!
Your boat is a huge investment and it is essential that you protect those exposed surfaces from sun, weather and animal life to ensure your boats looks great and maintains its value. Our detailing service will help you keep you fiberglass/gel coat, metal, carpet and vinyl surfaces in great shape so your boat will not only look awesome but perform great as well.
If your boat is in the water and you don't want to pull it out, you can bring it to our marina and we'll pull it out for you and relaunch it after we are done. We can also rig your boat with new ropes, fenders, anchor, etc., and will help you replace your old faded bimini top.
2023 Boat Detail Pricing
Pontoon or Fiberglass Hull - $12.50 per foot (includes trailer wash)
Pontoon Acid Wash and polish - +$100.00
Wax and polish of fiberglass surfaces - +$100.00
Gelcoat restoration - +$225.00
Pulling and relaunching from our marina - +$25.00
If your boat is super dirty and requires some 'extra attention', we will be happy to give you a quote.
Detailing includes:
Pressure washing of the deck to remove dirt and organic material
Thorough cleaning of all above-deck storage compartments
Complete wash and hand dry of all exterior surfaces
303 cleaner and protectant used on all vinyl surfaces
Services available at an additional cost
Pontoon acid wash and polish - $100.00
Wax and polish of all fiberglass surfaces - $ 100.00
Gelcoat restoration - $225.00
Removal of mold, mildew and bird/spider poop - $75.00
Tree sap removal - $50.00
Contact us here to pamper your boat today!