Monday-Thursday = $325/day, Friday-Sunday = $400/day.
Frequently Asked Questions
So who is this Cappy guy anyway?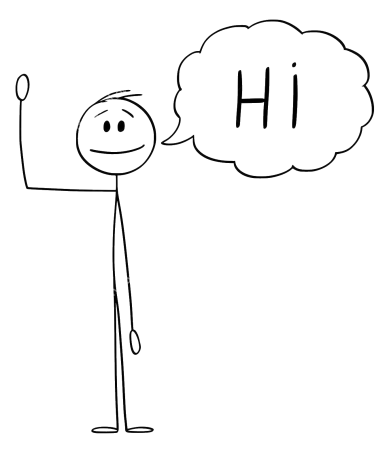 Cappy is our namesake and our hero. Read more about him here.
Where are you located?
From I65, take exit 305. If you are coming from Birmingham, turn left on 222 and if you are coming from Huntsville, turn right. Once on 222, continue for about 7 minutes until you come to a stop sign in Trimble. Go straight through the stop sign and we will be about 200 yards ahead on the right. Pull into the lot and come on in...
You can view a map of Lewis Smith Lake
here
that will show you the location of our marina as well as other interesting sites on the lake.
Do I need a boaters license or vessel endorsement to rent a boat?
No, it is not a requirement however, it is strongly recommended that you obtain this endorsement. According to Alabama law, everyone who operates a vessel on Alabama waters MUST take the mandatory boater's safety course and pass the requisite exam in order to obtain their vessel endorsement for the license. There are a few exceptions to this requirement and renting a boat is one of them. According to The Code of Alabama, Section
33-5-52g
:
A person, while using a rental vessel, shall be exempt from the certification requirements of this section if the following conditions are met:
The person rents a vessel from a boat rental business duly licensed by the municipality or the county if the following three conditions are met:
a. The rental contract specifies that the lessee has been instructed in the proper and safe operation of the vessel by the lessor or the authorized agent of the lessor, and
b. The lessor in fact has complied with the terms of rental contract and all parties sign the contract, and
c. The lessee signs a statement that the lessee is not currently under suspension or revocation of any boater safety certification or vessel operation privilege in this state.
So if you rent a boat from us and do NOT have your vessel endorsement, we require the following so we both will be in compliance with the law:
1 - You WILL be required to view a short safety presentation where you will be instructed on how to safely operate the boat during your rental.
2 - You WILL be required to comply with the terms of the rental contract.
3 - You MUST sign a statement attesting to the fact that your boater safety certification or vessel operation privilege has not been revoked.
We want you to have fun during your rental but more importantly, we want you, the passengers as well as others on the lake to be safe.
What does a pontoon rental cost?
Our current rental rates are as follows:
Full Day Rental - Weekday (Mon-Thu) = $325.00
Full Day Rental - Weekend (Fri-Sun) = $400.00
Rates for holidays and other special occasions may be higher.
If you would like to rent a boat for more than a full-day's rental term, please
contact us
to discuss availability.
Do you offer any discounts on boat rentals?
Yes, we offer Military (10%), Return Renter (10%) and Multi Day Discounts (varies based on number of days rented). Only one discount may apply and discounts cannot be combined.
What is included in a pontoon rental?
All of our boats are equipped with the following:
A full tank of fuel
Bimini top
Stereo with Bluetooth
Swim ladder
Cup holders
Life Jackets (Child life jackets are available on request. Infant lifejackets are not available and must be supplied by the renter.)
Fire extinguisher
First aid kit
Dock lines
Fenders
Laminated map of Lewis Smith Lake
Laminated rules and regulations quick reference
What else is available to make our rental even more enjoyable?
Whether you leave something at home or simply need to restock we've got you covered in our marina store.
We offer the following additional amenities:
Home Decor
Tubes/Ropes
Floating Mats
Coolers
Ice
Drinks
Snacks
Floats
Sunscreen
Bug spray
Towels
T-shirts
Hats
Sunglasses
Do you offer a captain to drive the boat for half day or full day rentals?
We do have limited Captains available to take you around the lake for the day. We would be happy to discuss their availability.
What else do I need to bring?
We always recommend you bring a fully charged cell phone in case of emergencies. Bring life jackets for children under 22 pounds.
What time should I arrive for my rental?
It is recommended that you arrive for your rental at least 30 minutes prior to the scheduled departure time to ensure the entire rental time is allotted. This will allow time for check-in, loading onto the boat and going over the operation & safety presentation. Rental times cannot be extended due to late arrivals.
I've never driven a boat before. Do you offer instruction?
We go over an instructional presentation educating you on the detailed operating procedures, the local boating laws and regulations, navigational markers, as well as boater's safety and etiquette.
Do you provide life jackets?
The boats are supplied with all required safety equipment, including life jackets. However, you must supply your own life jacket for children undere 22 pounds.
Do I have to wear a life jacket?
No. However, children under the age of 8 are required to wear a life jacket. Additionally, any guest who is mentally or physically impaired, elderly, medicated, intoxicated or those who are not strong swimmers should wear a life jacket at all times.
Do you rent water toys?
We rent Maui mats and tubes (ropes included). Floats and other toys are available for purchase in our store.
Will my car or home insurance cover the boat?
It depends on your individual insurance provider. Most insurance providers will cover rental cars but not necessarily rental boats. Contact your provider for specific details.
Do the boats have radios?
Yes. Our boats are equipped with AM/FM stereos with Bluetooth connectivity.
What happens if I need to change or cancel my reservation?
Changes to an existing reservations, boat type, rental date or time must be made at least 48 hours before the reservation date and time.
How many people can I put on the boat?
10 total passengers. While some of our boats can accommodate more than 10 passengers, we have chosen to limit our rentals to 10.
Do you allow alcohol on the boat?
Smith Lake is in a dry county. There are several marinas on the lake that serve alcohol but please remember: A DUI on the water is exactly the same as a DUI while driving a car.
Do you allow grills on the boat?
No. With the wake generated by other boats on the water, the risk of a grill tipping over and causing a fire is too great.
Do you allow pets on the boat?
While having your pet on the boat may sound like fun, we simply cannot allow pets on board. Their claws tend to rip the upholstery and sometimes, it's hard to find a good place for them to go potty.